If you're looking for a personal finance class, you might be wondering which one to choose. There's a multitude of options to choose from when looking for an online personal finance class.
It's incredibly important to learn how to budget, build credit and keep your finances in good standing. Even when things hit the roof it's important to have a backup plan or savings account to take care of unwanted costs.
Online finance classes can show you exactly how to manage your money the right way. They come in a variety of options and durations.
The best classes are those that will cover all the basics and give you a little bit of extra help along the way. This list is filled with the top 7 best personal finance classes.
Remember personal finance encompasses a wide variety of terms and subcategories. Some classes offer different topics than others.
How We Choose Our Ratings
When considering the best personal finance classes, we made sure to consider the cost, duration, curriculum and perks of the courses.
When comparing one course to another you'll find that some seem like a rip off while some are known for being great courses. We also took a look at customer reviews for each of the courses to see how previous students felt about the course.
Each finance course is rated out of 5 stars. 5 out 5 stars is the best rating a course can get. Personal finances include various different aspects of credit management, retirement, taxes, budgeting and much more.
We found some of the most popular finance classes of 2018 for this article.
7 Best Person​​​​​al Finance Class Online
The following classes make the list of the best personal finance classes of 2018. These courses are extremely in depth so that you have the opportunity to learn everything you can to help your financial situation.
1. Investing for Your Future
​Image by Steve Buissinne from Pixabay
This home study course is comprised of 11 units which include the basics, investment fraud, investment resources, income investing and taxation.
This course is backed by the U.S. Department of Agriculture, and Financial Security. This course focuses on properly investing to ensure a better financial future and return on your money.
Originally this course was completed back in the year 2000, with help from 6 different universities. This course also shows readers how to choose a financial adviser.
We rate this course for its credibility, reviews, rigorous curriculum, and sponsorships.
2. Family Finance
​Image by Amber McAuley from Pixabay
This course is from Utah State University. It includes budgeting goals, financial values inventory, and a financial information binder.
Our favorite thing about this course is all the worksheets included in the lesson plans. They offer children's game to assist them in understanding finances, as well as tips for saving money.
This course is split into 4 sessions or power point lessons which include smaller topics with PDFs or downloads to do with the lesson.
This personal finance course will help students to get a hands on understanding their finances with worksheets that will be used as tools in the process.
We rate this course for its in-depth curriculum, worksheets and additional tips for families and children.
3. The 7 Baby Steps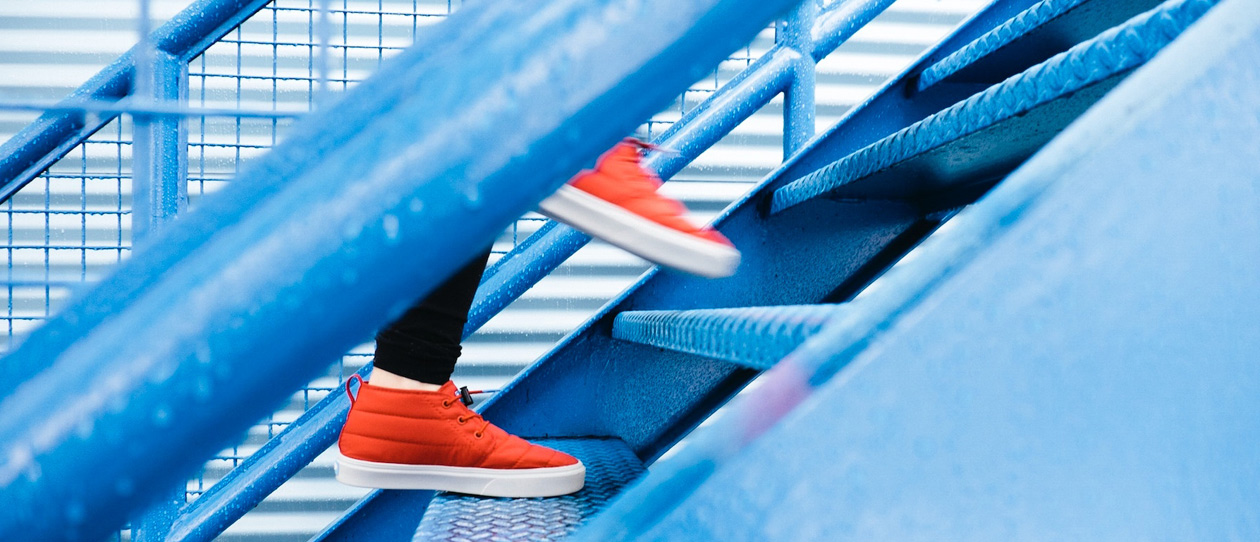 ​Image by Free-Photos from Pixabay
This personal finance course was created by Dave Ramsey who is an expert in finances. This course is available here on his website.
He takes you through the 7 steps necessary for understanding finances as a whole. His steps include saving, paying off all debt, emergency expenses, investing, and how to build wealth.
We like this course because it shows a broad spectrum of understanding finances. Other classes focus on just one aspect in depth. This class will show you where to begin and where to end.
This course is not free you'll have to pay for it. Dave Ramsey offers different payment options and sections of the course for a certain amount of money.
He offers a variety of products and class options which include courses for kids, teens, families, and individuals. Organizations and businesses also have the option of choosing from his courses.
We rate this course for it is comprehensive and includes a multitude of options for your learning needs.
4. Kahn Academy
Kahn Academy has a variety of online classes. Their finance course is one of the best. They offer several different categories including, saving, debt, retirement, housing, college, taxes, and car expenses.
They also offer videos in different categories as well.
Some of their videos include Bonds Vs. Stocks, Anatomy of a Paycheck and Is Buying a Home Always Better?
They have something for every aspect of finances. You can decide which topic suits your needs best or take a look at everything they have to offer.
We rate this course for its curriculum and videos.
5. Planning for a Secure Retirement
​Image by Gerd Altmann from Pixabay
This online personal finance course is offered through Purdue University. The course is completely focused on retirement options. Investing in retirement is a huge aspect of your finances.
A total of 10-course modules are included in this course. It covers retirement readiness, risk tolerance, expenses in retirement, health benefits, retirement account options, retirement housing, and estate planning.
Each module has 3 or more sub-topics related to retirement. This course is perfect for those of any age. Retirement planning starts sooner, rather than later. The quicker you have an understanding of your retirement plan the better off you'll be.
6. Fundamentals of Personal Finance
​Image by Free-Photos from Pixabay
This online course is offered for free through the University of California. The goal of this course is to educate those on the basics of finances.
The course is free so that anyone can receive a basic training on financial tips. Financial planning is the goal of this course.
College planning, defensive planning, estate planning, and investing are all included in this course. You have the option of skipping from one module to another to study what you deem to be important at the time.
There are 4 modules in total. To finish the course in its entirety you'll probably spend 30 hours on the course over-all.
We rate this course for its ease of access and curriculum.
7. Financial Markets Course
​Image by rawpixel from Pixabay
You'll learn the fundamentals of finance in this class. The course requires 8 to 10 hours of study per week. This course is for those who are serious about their finances.
To utilize this course, you should have a little knowledge on the background of economics and finances. Ed X offers this course with a certificate option which costs only $. It's 7 weeks long and you'll learn secure spending, bonds, risky assets, and investment risks.
We rate this course for its duration, curriculum and certificate option.
Reasons to Open a Savings Account
​Image by Maklay62 from Pixabay
Online personal finances classes will teach the importance of having savings. A savings account is an account which accumulates funds over time without withdrawing from the balance.
Your personal bank may have savings accounts for you to try out. There are a variety of different types. Teenagers and young adults can have accounts dedicated completely to funding their college education.
You'll want a savings account in case of an emergencies such as illness, if your car breaks down, you get laid off, or an unplanned expense pops up.
The quicker you begin saving the better off you and your family will be in the future. Obtaining a savings account with good interest rates will increase how much money is in your account at the end of each year.
Credit
​Image by TheDigitalWay from Pixabay
Having credit is another part of personal finances that can make or break your financial well-being. Excellent credit is great while having low credit can impact pretty much anything you do.
Good credit allows one to apply for business and personal loans which can come in handy. It also allows individuals to buy homes with better mortgage rates as well as financing cars.
The best personal finance classes should include a section about building and maintaining credit. Good credit is defined as a score above 700, fair credit includes scores from 650, poor credit includes a score of 600 and bad credit is anything below 600 according to the Credit website.
Having a proper understanding of what credit is, how to build it, and how to use credit cards are crucial in navigating personal finances.
Retirement
​Image by Steve Buissinne from Pixabay
A variety of retirement account options are usually available through employers. Depending on the company you work for, the company may match your savings at a certain rate.
Most companies begin offering a retirement account within a year of being on the job. Unless you've already taken a personal finance course you might be unaware of how a retirement account actually works.
Retirement and savings accounts are not the same things. These are two separate entities for drastically different needs. Some people take out loans or money against their own retirement in times of dire need. Medical bills may be a good reason for this.
Options for Online Learning
​Image by LEEROY Agency from Pixabay
Online learning takes on different forms. Podcasts, videos, and forums can all be used to increase education.
Podcasts on personal finance are great for those who may need to multitask. You can listen to a podcast on the way to work, school or running errands. Choose a podcast from a reputable source. Podcasts are generally free to the public and accessed online through an individual website.
Forums are like an online community. You can ask or answer questions pertaining to personal finance. Sometimes what you learn doesn't seem to match up to real life. By using forums, you can find real-life answers to questions.
Videos or lectures are used similarly to podcasts. Some like to take notes while listening to better retain the knowledge.
Depending on the online personal finance class you choose, all 3 learning materials may be included. Especially if you access the class through an individual dedicated to creating personal finance content.
Buying Guide
When choosing the best personal finance class consider what the curriculum includes. It's best to go with the most comprehensive course so you learn all you can about protecting your finances.
Personal finance is an important topic and you don't want to go easy on learning everything you can. Go with a course from a reputable company or instructor. Around tax season many finance class options become available.
It's easy for instructors to overcharge for these courses as well. They know people want to learn more about finances, so they'll charge any price they want.
Always look around to find the best deal on these online finance courses. Watch out for sales at certain times of the year too.
The next thing to consider is your learning style. Surely you will do the class online, but will you need quizzes, or interactive activities? Do you learn best through listening to lectures? These are important points to consider before committing to a certain course.
It's easier to start with the basics, which are often free. After learning the basics of personal finance, you can move on to areas in which you need to learn more about.
Investing, retirement and budgeting are all topics that usually require a little more study. There's so much that goes into finances.
After reading this article you're equipped to find the best course on the market to get your financial learning needs met.
​