As the world economy relies more heavily on digital tools each day, higher education is following suit. Based on this trend, we were curious to learn what are online classes like compared to courses taken in a more traditional format?
What Are Online Classes Like?
Online classes include all the information a student needs to cultivate a sufficient understanding of the topic in question at a more reasonable price than students could expect to pay for campus-based classes; however, students are expected to internalize the relevant information with less robust access to academic support in the online iteration of a course.
While online classes may seem like a far cry from life on an idyllic New England campus, when the available tools are used properly, students in online classes can receive a rigorous and fulfilling education at a very reasonable price.
What Are Online Classes Like for My Career?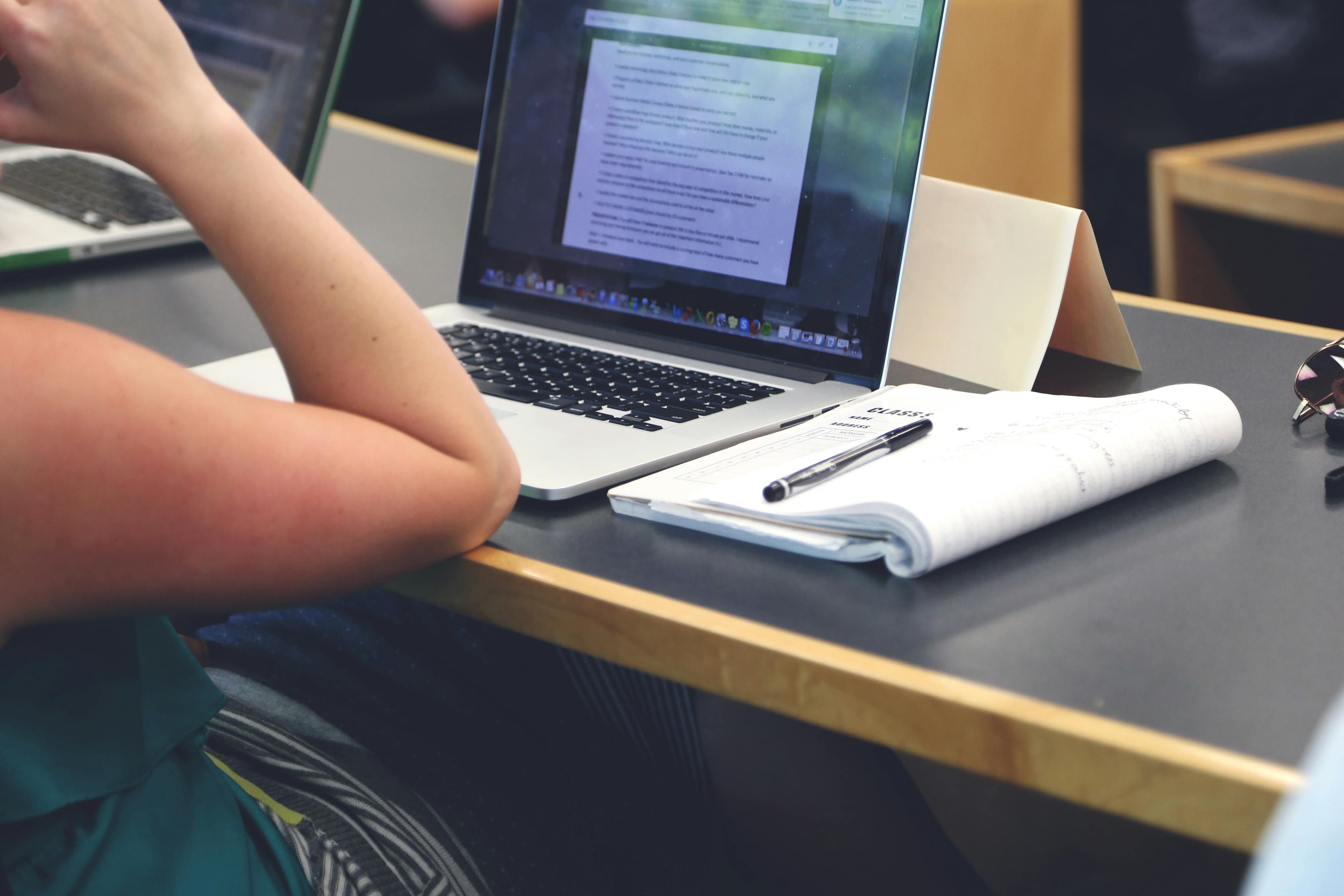 Photo by Startup Stock Photos from Pexels
A study conducted by The Learning House found that nearly half of all students pursuing a degree online reported an increase in pay before they had even completed their degree. This was because online students were often working full time while pursuing a degree relevant to their present career field. Only with the flexibility offered by online courses can students reasonably expect to be pursuing a career and a higher education in the same field concurrently.
The flexibility of online education is beneficial to students who are not yet working in their preferred career field. Without the rigid time commitments commensurate with traditional higher education, students in online programs can choose when to complete their academic obligations interrupting no profitable pursuits in the immediate-term, making them more financially capable when the time comes to pivot to their desired career trajectory.
Besides facilitating greater profitability for students during their education, online classes also hamper students with fewer debts to pay down after their education. Students in a traditional degree program must pay for housing, transportation, and cost-of-living while their ability to work is limited by geography and time commitments. Students in online programs pay for tuition and books without impeding their ability to be profitable during their studies, which frees up long-term capital students in traditional programs to devote to burdensome loan payments.
What Are Online Classes Like in Terms of Format?
While online classes prevent students from interacting with their professors and their classmates in the traditional classroom environment, digital tools offer a modified version of every interaction a student could expect from an education at a brick-and-mortar university with a slightly more flexible iteration of deadlines for mandatory coursework.
Interaction With Professors and Classmates
Instead of classroom discussions and meetings with professors during office hours, students enrolled in online courses correspond with their instructors and their fellow students using online forums, email, and video-conferencing platforms.
Online courses typically require students to log on to a Learning Management System (LMS) where students can easily contact the professor, any relevant teaching assistants, and their fellow students in addition to viewing their syllabus and any relevant coursework. Before enrolling in a class or degree program, students should check with the university to ensure their LMS is compatible with whatever selection of mobile devices the student will need to be most successful in the program.
Most students enrolled in online courses reported having made connections with their classmates using the LMS and thereafter stayed connected via phone, social media applications, and email, especially when instructed to complete group work for their course.
Coursework and Deadlines
What are online classes like regarding coursework and deadlines? Well, instead of appointed times for lectures and discussions of specific readings, students in online courses are typically required to complete a certain segment of coursework every week and submit a verification at a regular interval. This means that students can complete the coursework on their own time provided they complete the relevant task within the ascribed window.
Just because courses are administered online, does not mean the amount of work is limited. Students with Arizona State's online branch reported dedicating more hours per week to their studies than their on-campus counterparts.
Naturally, the content will differ substantially from course to course, but students in online courses are generally required to view video lectures, read materials as an on-campus student would, and respond to readings on the relevant university's online forum. Just like on-campus students, online students are required to submit essays and coursework to their professor regularly, although this is done via an online portal.
Assignments and Exams
Assignments in an online class or degree program are typically more or less the same as those given to students in the on-campus iteration of the same class or program. The biggest difference is the submission procedure. Often, students in an on-campus class will submit their assignments to a professor or teaching assistant in-person although this practice is falling out of use because online tools streamline a university's ability to detect and combat plagiarism. For students in online classes, submissions occur entirely online.
The procedure for taking an exam affiliated with an online class is slightly more complex. Upon completion of the course, students in online classes are typically required to take an exam at an approved testing center. This can be the university through which you are taking the class, but universities often have affiliated off-campus testing sites for students who live a considerable distance from the university. Before you enroll in any course or program, make sure the program has a testing site you can reasonably commute to if your course requires examination.
Time to Completion
The length of courses administered online varies from university to university. Some offer courses on a standard 14-week semester timeline, occasionally with more limited offerings during the summer and the January term over winter break. Other universities have adjusted their courses to a seven-week term of more intensive study which allows students to move through individual classes more quickly. The number of credits these shorter courses are worth also varies from one school to the next.
Again, depending on the school you take courses or a degree program through, the university may require students completing their studies online to complete coursework in tandem with an established cohort while others allow students to earn credit on their schedule and complete their program at an entirely self-directed pace. Before you begin any course of study, carefully review the requirements pertaining to completion of the course or program.
What Are Online Classes
Like in Terms of Material Requirements
Photo by rawpixel.com from Pexels
The material requirements for an online class typically include a suitable computer, workable software platforms for that computer, whatever reading material is required for your course or program, and a sufficiently reliable internet connection to perform the requisite tasks.
Most universities require students to submit essays in Microsoft Word format but check with your prospective university before you sign-up for any courses as an idiosyncratic word processing software can be expensive. You may have to purchase some books for your course; however, many universities are moving away from a reliance on bookstores in favor of free online reading material. Finally, make sure your laptop or PC is compatible with the LMS used by the university or universities you are interested in before you enroll in any courses.
What Are Online Classes Like for Mature Students
Online classes are very popular among mature students as they offer greater flexibility to prospective students who may have to balance the pressures of work and family commitments with the demands of their concurrent educational pursuits. For similar reasons, older students are often eager to complete their education at an accelerated rate to further their intermediate- to long-term career goals. There are three primary avenues by which students can achieve this goal.
Military Experience
Students with experience in the military have often undergone highly specific and rigorous training for which they received no immediate college credit; however, many universities will grant retroactive credit to students who can substantiate the nature and substance of the training they received, and the military is generally forthcoming with any information that will aid their veterans in an academic pursuit.
Work Experience
As is the case with the military, many employers provide their employees with training programs and seminars that convey information similar to what students receive throughout undergraduate education. While private sector employers aren't necessarily as compliant as governmental institutions in providing relevant information about their training programs, potential students can often earn retroactive credit when they have undergone rigorous, on-the-job training.
Accelerated Programs
As we mentioned above, many universities allow students to pursue their education at whatever pace is suitable regarding the demands of their life. For potential students willing to undergo a demanding segment of study, it is often possible to earn a degree in a shorter interval than would be possible with matriculation procedures among cohorts at a brick-and-mortar university.
Conclusion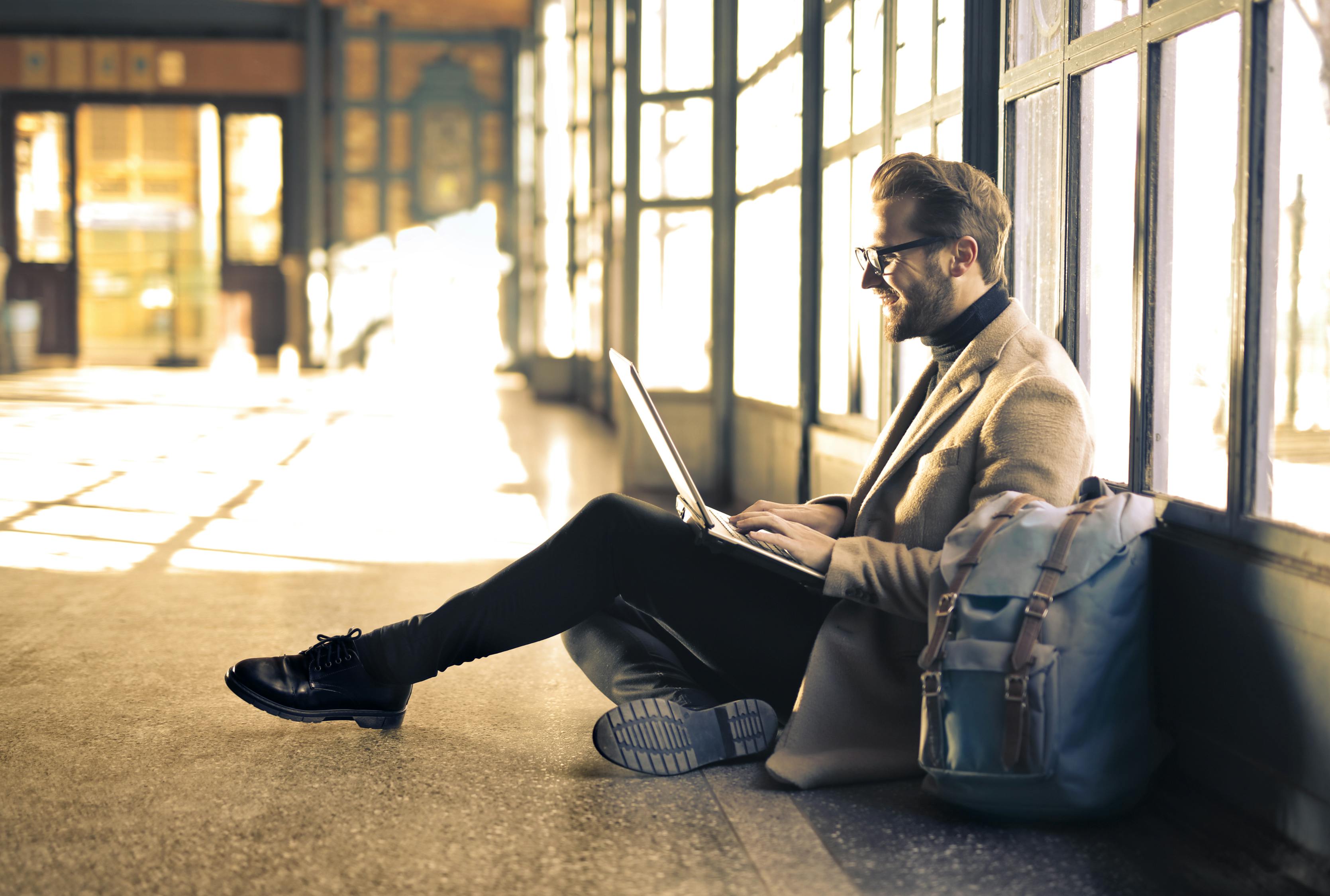 Photo by bruce m​​ars from Pexels
As you assess what are online classes like for a student in your situation, keep in mind that while online programs lack the traditional methodology of face-to-face instruction and support, online programs have an array of digital tools to support students in their pursuit of a degree with minimal constraints on professional pursuits and at a very reasonable price.
Featured Image by Rachel Scott from Pixabay